About us
G5 Entertainment Group (NASDAQ OMX: G5EN.ST, OTCQX: GENTF) is a group of companies headquartered and publicly listed in Stockholm since 2006 and New York since 2019. The group develops and publishes high quality free-to-play games for smartphones, tablets and personal computers that are family-friendly, easy to learn, and targeted at the widest audience of both experienced and novice players. The company distributes its games through the G5 Store (www.g5e.com), Apple App store, Google Play, Amazon Appstore and Microsoft Store. The company's portfolio includes popular games like Jewels of Rome®, Sherlock: Hidden Match-3 Cases, Jewels of the Wild West®, Hidden City®, Mahjong Journey® and The Secret Society®.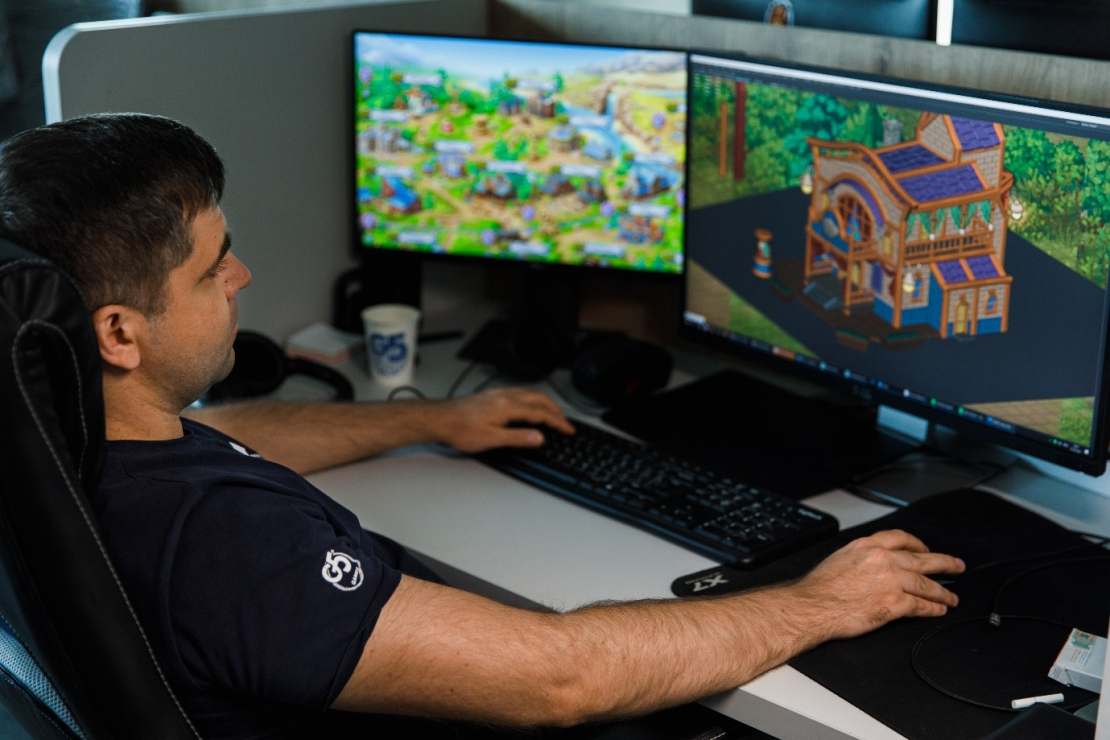 Game Publishing and Development
During 2001-2009, G5 was one of the world's first and leading mobile game development studios, with the track record of working for the biggest game publishers and developing games based on the most popular brands from TV, movies, and video games. In 2009, following the launch of the iPhone, G5 successfully changed its business model to focus on developing and publishing premium unlockable games for the new wave of smartphones and tablets. The company also took advantage of the opportunities created by the industry shift to digital distribution and began distributing their games through the major application stores.
After many successful years working with premium unlockable games, G5 has successfully shifted to a free-to-play business model, and focuses on producing wholly owned free-to-play games in the puzzle and adventure game genres, such as Hidden Object, Match-3 and Mahjong Solitaire.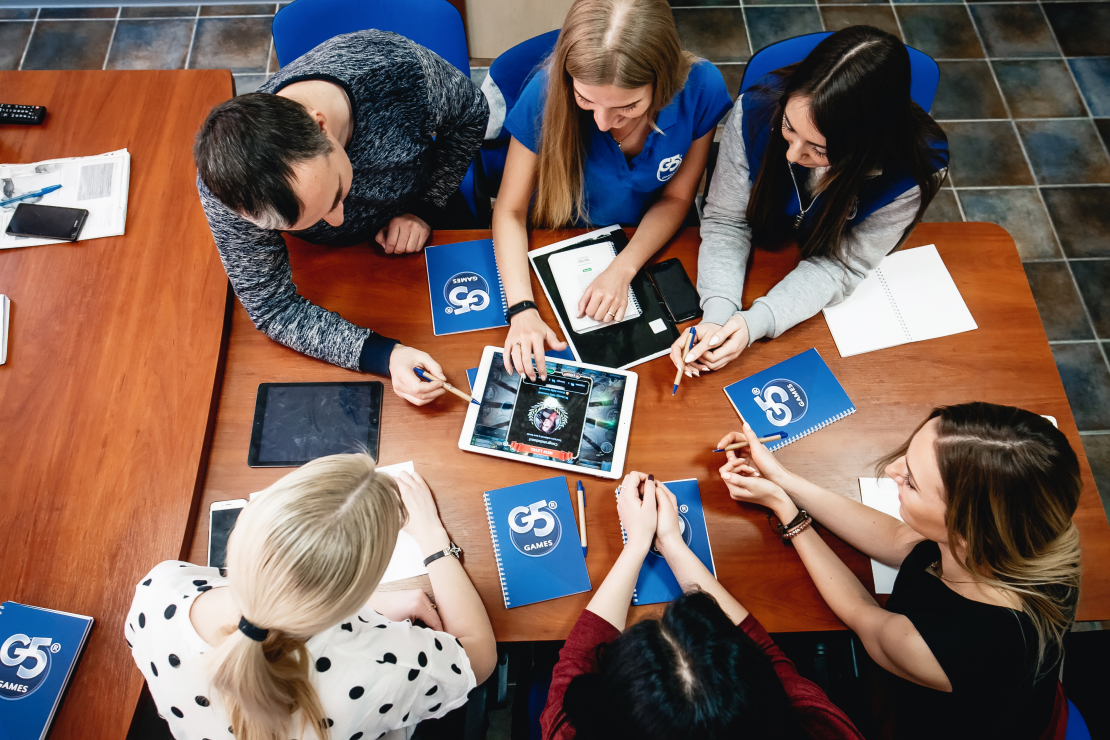 Team
Managers and designers, producers and programmers, testers and artists, G5's team is driven by the passion to excel in their profession, and the excitement of participation in the development of tomorrow's mobile technology. To achieve the highest production values, the managers carefully select team members, and the ones who stay with G5 are talented and self-motivated professionals. G5 provides its team with competitive and challenging work conditions with some of the most exciting jobs in IT industry through which they can improve their professional skills. G5's 900+ international staff comprises of experienced managers, marketing executives, game producers and designers, client and server-side programmers, database programmers, artists, modelers, level designers, QA engineers.
G5 also uses a network of outsourcing partners for additional production tasks. The development process within the company is structured in accordance with G5's own methodology which improves upon the combination of elements from well-known methods of IT and entertainment industries to create an efficient approach answering to the challenges of mobile specifics, compressed production cycles, uncompromised quality requirements, and creative flexibility.
We have now released enough new games to power our future growth and we remain committed to our strategy.